About This Course
Hong Kong is very famous for its superb cuisine, which is a fantastic fusion of eastern and western styles. Cooking is both an art and a science. Good tasting foods and drinks are the results of perfect matches of ingredients and cooking methods. Foods and drinks are closely related to chemistry. Having some understanding about the chemistry of the food ingredients and the various cooking methods can help appreciating the connections between science and human life.

This course will discuss the Hong Kong cuisine culture from the chemistry perspective, to explain why these famous foods and drinks are so tasty and popular. The course will introduce several types of food that are traditionally considered to have some specific functions, and discuss their scientific justifications from the chemistry point of views. Besides, pre-packaged food is an important eating culture of modern urban people. Some important issues about packaged food, such as food storage and packaging, uses of approved (and prohibited) food additives, and food safety, will also be discussed.


Course Learning Outcomes

Upon completion of this course, you should be able to:
      1. Understand the connections between science and culture
      2. Interpret the traditional and local food culture from the scientific perspectives
      3. Understand the chemistry of the basic constituents of foods and drinks
      4. Understand the chemical changes involved in the various cooking methods
      5. Appreciate the applications of modern science and technology in improving
          food productions and food safety.
      6. Understand the principles of some common food packaging methods.
      7. Acquired some scientific grounds to judge about the validity of some misconceptions
          and common believes about food and health.



Lessons in This Course

      1. Carbohydrate in food
      2. The chemistry of meat
      3. Preservation of food by drying, salting and smoking
      4. Preservation of food by fermentation
      5. Food additives
      6. Food packaging
      7. Food safety

Course Staff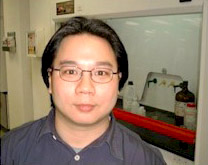 Dr. Kendrew K.W. MAK
Senior Lecturer, Organic Chemistry Laboratory
Department of Chemistry
The Chinese University of Hong Kong